The Trail Support Fund is made possible by an advertising signboard located on VAST trail 302 at junction WN-94.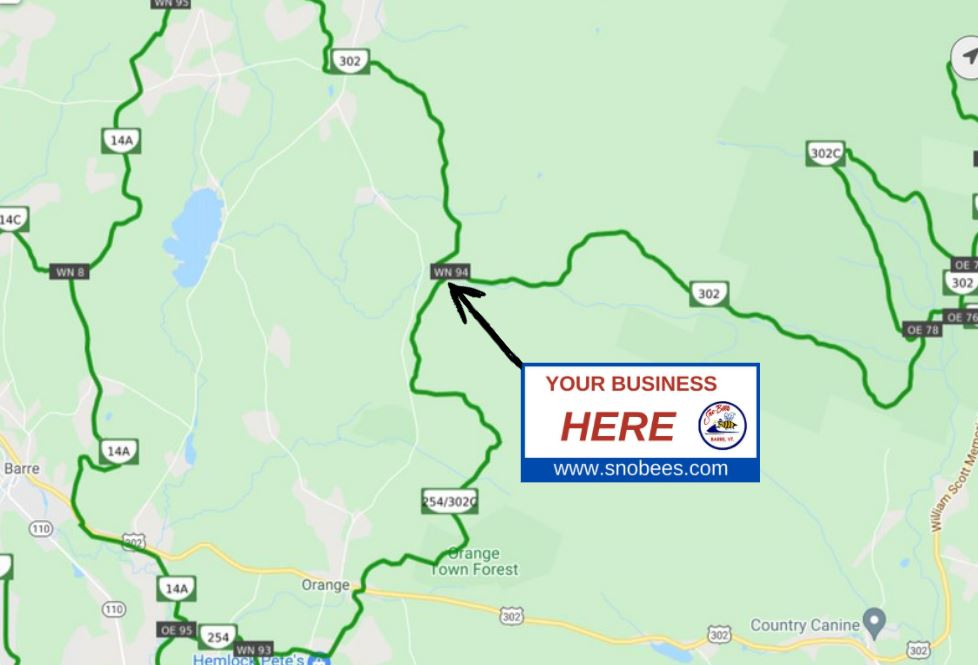 This is a high traffic area for snowmobilers, with 302 serving as a major east-west route linking Central VT trails to Groton area and beyond. This allows great exposure for your company during the winter months. At your discretion, we can list your company on our website. We also will purchase space in the end-of-season VAST magazine for a 'Thank You Sponsors' advertisement along with a photo of the signboard.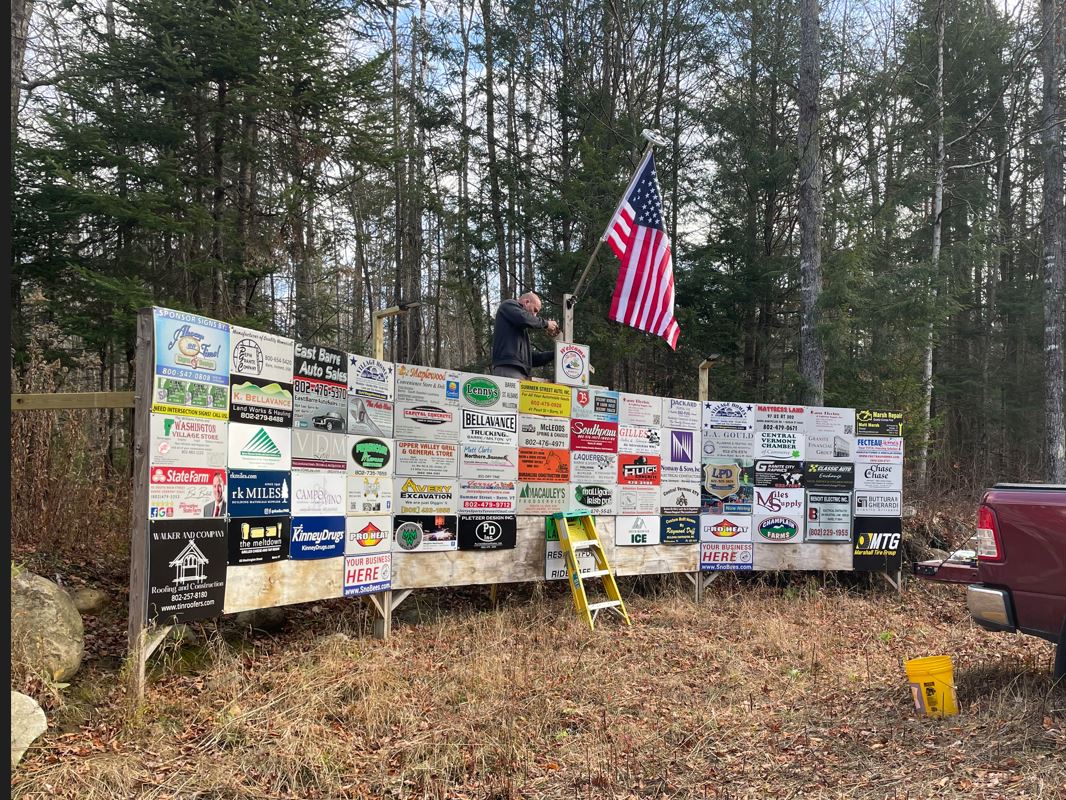 If you are interested in reserving your space on our sign board for the upcoming season, please contact us at President@snobees.com. Check out our list current sponsors here!
SIGN OPTIONS and COST:
Trail Support Sign (1'x2') $ 250
Trail Support Sign (2'x2') $ 500
** Pay before Dec 1 and SAVE 10%.
SIGN DESIGN AND FABRICATION
If you are a new advertiser , we'll need your logo graphics and directions as to how you want your sign to look, and we can coordinate the fabrication with our sign vendor, Always on Time Signs and Design. Cost of the sign and up to 2 design proofs are included in the sponsorship.
ADVERTISING PERIOD
1 year beginning in December.
PAYMENT OPTIONS:
Check:
Make payable to: Sno-Bees, Inc.
Mail to:
Sno-Bees, Inc.
P.O. Box 262
Barre, VT 05641
Venmo
@SnoBeesInc
Paypal
@SnoBeesInc